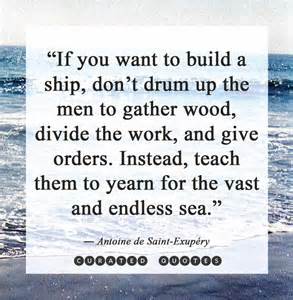 I underestimated the level of emotional withdrawal needed to take a leap.
VSO wrote to offer me a placement as Institutional Development Advisor to Bogo Council in the north of Cameroon.  I am currently waiting for final notification from them that they will accept me coming out in March 2010.  I will be speaking French as my first language which isn't too bad as I learnt my French grammatically at school and was actually very good at it.  It's VERY rural, mainly Muslim, very isolated, but the job is just amazing in terms of its breadth and depth (where would I get this chance in England?)  It's basically advising on decentralization and they chose me for my council, third sector, outreach, social services and aids organization experience – and my level of French!  My fear of how I will cope socially has been abated by emailing previous volunteers who are, (obviously as they are allowed to talk to new recruits,) passionate about the place.  I will be able to wear my own clothes and drink alcohol!  The children will come and visit and it's feet first.  This is a once in a lifetime opportunity.
They wanted me to go in September (fly out August 30th!), but because of J2 not being settled, J1's passing out parade in December and my inoculations not being finished until November and not passing my medical (day op needed) AND potentially the offer of another job, I've made a decision to ask to join the next cohort going out in March.  There are approximately 58 volunteers from all over the world in Cameroon at any one time working in various NGOs.
The potential new job is a contract with Slough Borough Council (I haven't got anything in writing yet) to run their pilot employment programme.  The person(s) they originally offered the job to changed their mind so they rang me up in France.  It's good money and will help to get me firing on all cylinders again after the gradual deskilling of the EC1 NDC experience and look better on my CV.  I would potentially start in September and may still get my original redundancy offer as the terms allow you a month to change your mind.  If this comes to nothing they have offered me additional hours here to make up to full time – doing another role on less money though.
J1 is in America, A* is coming over to stay with me while I am off after my op and J2 is chilling post Malia and Bordeaux waiting for his results.  I am currently working only half time which is OK for a short period.
I also got accepted to be on the Independent Monitoring Board (gold headed stationery from the Minister for Justice) and have started my training at the Mount prison in Hemel.
My Brother's  house party for 28 in Bordeaux was an experience and lovely – relaxing in the sunshine, endless delicious food and drink and helping garden, wash up, cater etc which was chilling – but by day seven I was sick of the lot of them!  Too many people for me and those ten years make a lot of difference – just endless talk about their properties, how much money they all had and their permanent holidays as they were all retired.  Only one person out of the 28 in a week asked me anything about myself which is unbelievable really.