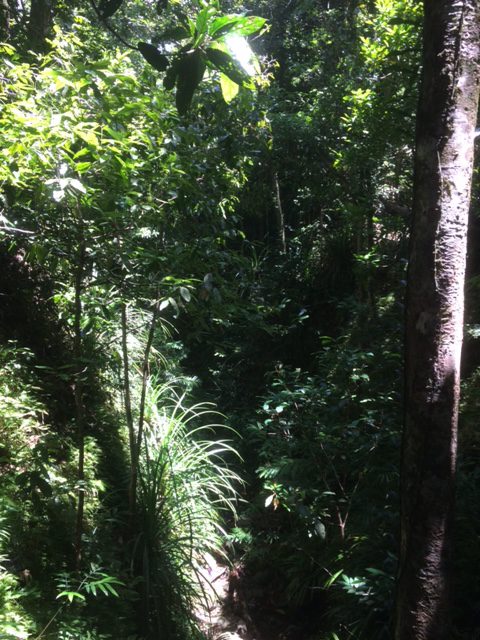 Daintree is the oldest rainforest in the world.  It is 180 million years old, tens of millions older than the Amazon.  For years I thought the only rainforest was in the Amazon and was amazed to find it in Cameroon.
We started off with a trip on the Daintree river with Adam #daintree river cruise centre.  Adam showed us a little crocodile that was only 6 months old.  He also had a python in a bag that had eaten one of his chickens the night before whom we deposited back in a tree en route to the ferry crossing.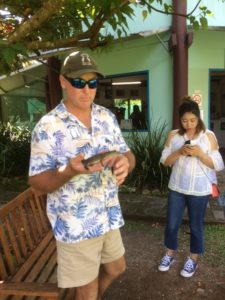 Adam obviously loved crocodiles and felt they were a much maligned species.  He told us they have the most powerful jaws on the planet with a bite of 3,700 lbs per square inch.  Humans have a bite strength of 150 -200 psi.  Crocodiles can survive when they get bits of themselves bitten off because they can shut down their blood supply.  They keep themselves at an even body temperature by their environment, can survive only eating once a year, eat mainly crabs and only about 1/100 babies reach maturity.  They have excellent night vision.
They don't trek up the car park to eat humans.  They will only attack if humans enter their space so it's not difficult to avoid being killed by them.
After the river trip we headed up to Noah Creek for lunch.  This was really nice surf and turf with salad.  Two ladies slapped sea bass, steak and a sausage on our plate.
Noah Creek is quite special because this has the previously thought extinct berry trees that proved the date of the rainforest.  They were found by accident when a farmer cleared some land for cows and they died eating these berries.  Apparently he cut down the first discovered special tree and put all the berries in his toilet compost.  Daniel from www.downundertours.com told us that most stuff in the rainforest is toxic to humans.
After lunch we went to Cape Tribulation which is idyllic with pristine white sands.  Daniel told us the story of Captain Cook running aground on the reef there and how his crew made glue to fix the boat out of pig poo.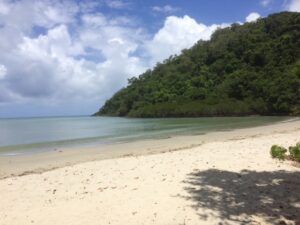 Then we drove back through the forest and across the ferry to Mossman Gorge.  Mossman Gorge is a slick Aborigine run tourist destination.  You get tea or coffee, a sort of cross between a hot scone and a bread roll with cream and jam, 5 minutes chat with a trillion lingual Aborigine, into a $10 shuttle up the hill and a quick guided tour with your own guide on the raised walkways.  The only non choreographed bit was when two buff locals dived into the river and brought up some turtles to show us.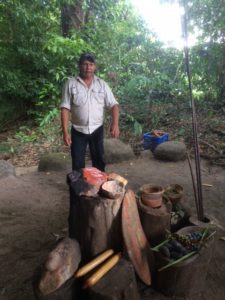 The shop had some beautiful aboriginal art in it, but it's expensive.  A coaster was $30.  The average tourist from a non premium economy is not taking back a lot.  I would have liked a lamp which was $137.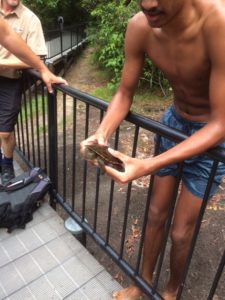 What else did I learn?  A lot about the adaptations they had to make to farm successfully here – lots of failed sugar plantations until they found the right spot, cross breeding cows from Indian Brahmins (grey), Drought Master (brown), Brangus (black) because these had short coats and were resistant to tics.
It was an excellent tour.  I would recommend it.