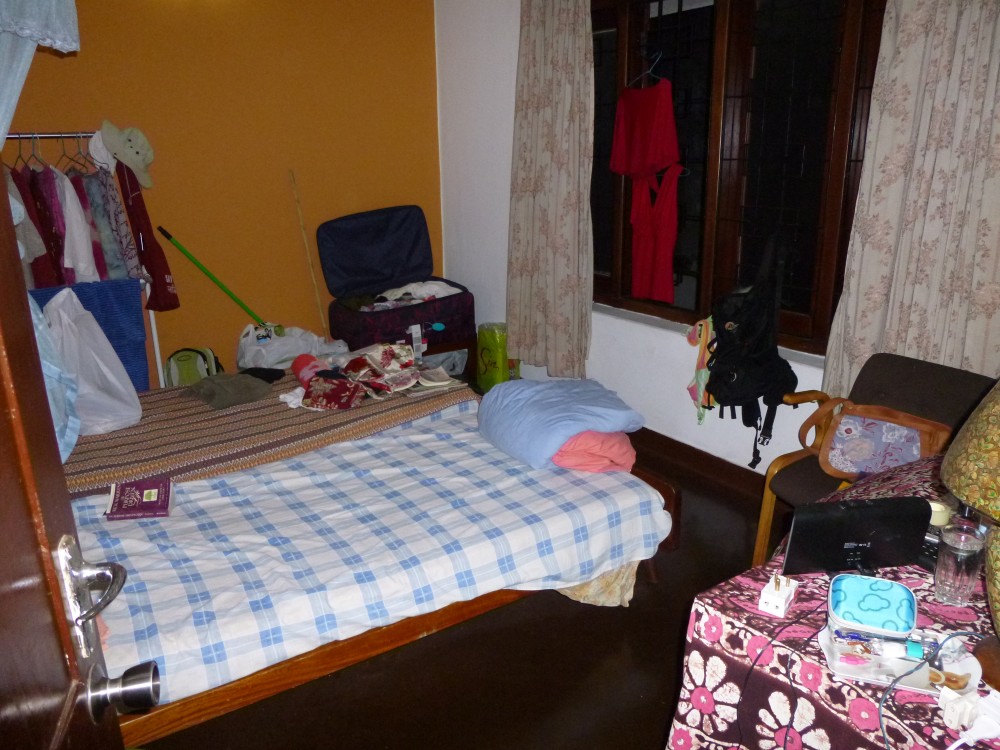 30.01.2013
There was a bit of drama at the airport because my baggage was overweight by 8 kilos, but we sorted it by taking laptop 2 on as hand luggage – apparently they shouldn't go in the hold anyway and taking heavy toiletries out and putting them in a small rucksack son 1 got from the car. I did have to pay some excess baggage, but it was worth it to me to have 'my stuff'.
The flight was just under 10 hours, totally smooth. I watched 'Ted' which did make me laugh and the film with Meryl Streep about a middle aged couple going to couples therapy which was a bit heavier going and made me feel raw in my 'single' state. The plane was 98% full of couples and families I assume were tourists. I sat next to a 32 year old guy from Bexley whose Sinhalese parents had a place in Sri Lanka. He had never been east in the island so gave me his email wanting to hear more. He was going for 3 weeks. His wife of a year still lives on the island.
Passport control was easy. I was met and transported to the guest house in a luxury air conditioned 4X4 – the type aid agencies all seem to use. I am the only person here and the last volunteer to come to Sri Lanka in their 46 year History. It's sticky hot, but bearable to me, although I need to check malaria again tomorrow as I have been bitten badly already.
I have been served the most delicious lunch and dinner sat alone at the head of this huge table being waited on. I had jackfruit at lunch which to my unaccustomed eye looked almost like meat. The food is spicy, but piquant rather than curry annihilation and the textures and colours are amazing.
I have been given briefing papers and the next 2 weeks are full on language training. I am going to have to really pull my finger out as although I did get very good at French in 2010 I never got to grips with Fulfulde and I must make more effort this time. I think it will help as there are only 6 volunteers in my programme and we are spread over the island. In Cameroon I did my initial training with about 20 people and I think I started with a group mentality – we all ate out together, went drinking etc – whereas here it will be just me which isn't so bad as everyone so far speaks some English, but it will give me more incentive to try and practice.
There's quite a good little summary in the pack about 'the 4 phases of culture shock' – fascination (exhilaration), friendship (the need for a new social structure when you may gravitate to expats), frustration (depression when the initial euphoria wears off and problems and difficulties can outweigh any possible sense of achievement which can be fuelled by an expat 'them and us' mentality) and finally fulfilment when you realise the new environment is unlikely to change and in order to succeed you must adapt and learn to operate within its confines. Eventually comes the realisation that conflicts can be worked out and there is the potential for success and happiness. I am not sure I got past stage 3 in Cameroon.